5 Reasons You Should Join a Cycling Club
There are many reasons why you might want to join a cycling club, and many people find that they enjoy the camaraderie of riding with other like-minded individuals. Riding an e-bike as part of a group also has health benefits. Cycling clubs can vary in terms of their goals, requirements, frequency of rides, and more, so choosing one that will meet your needs and provide fun opportunities to explore the roads and trails near you is crucial. Here are five reasons why you may consider join a bike club right now!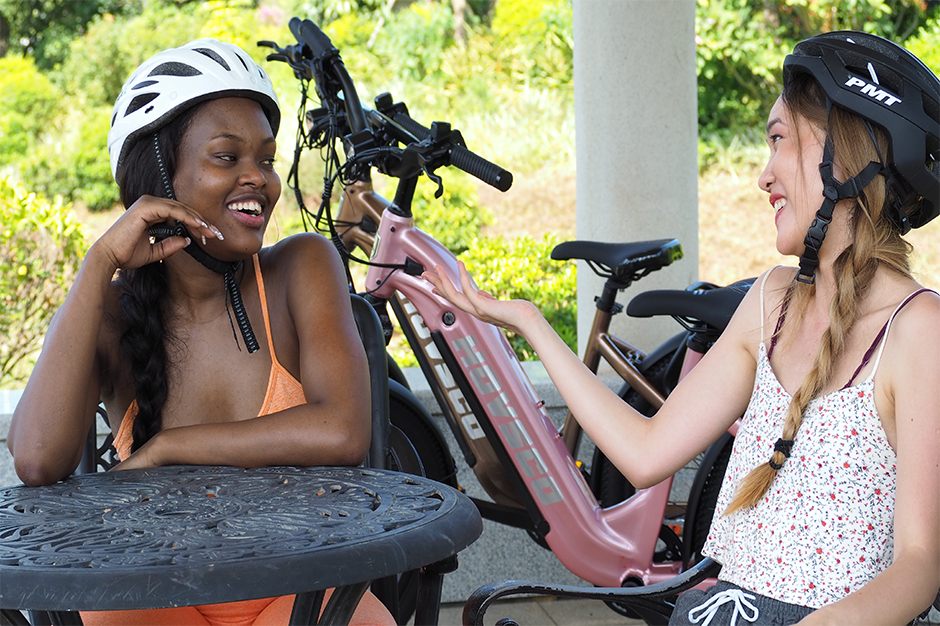 1.It's an opportunity to Make  new friends and companionship
A bicycle club can be a fantastic way to enjoy your hobby while meeting new people, developing fitness, and socializing with others who share your interests. Being a cycling club member can help you connect with people of all different backgrounds and parts of the world. You will find that it creates a lasting bond with many other members. If you're interested in joining one or want more information about the benefits of joining one, consider checking out the club's goals. This will assist you in finding the appropriate match for you, whether it is a biking club for people based on their career, field of study, or other interests. The truth is that there is a cycling club for every need and lifestyle.
 2.Finding new roads, new routes, and exploring your surroundings.
When you join a cycling club, you'll explore new roads and routes you may have never gone on before. This will help optimize your biking experience and get the most out of outdoor time. These Cycling clubs can provide a great way to experience a variety of locations, especially great if you live in an area with lots of hills or mountains, as the club will likely have members who are familiar with the terrain and can show you the best places in a town you may think you know well. Be assured of your security and protection as their many e-bikes offer gadgets for exploring places and locations.
An example is the HovBeta Foldable Electric Fat Tire Bike, which comes with a high-powered 48V 15Ahbattery and flashlight suitable for exploring locations. Meanwhile, an all-terrain e-bike is an example of a bike that will be good for you if you want to enjoy these different outdoor locations with a cycling club, no matter the terrain and how far it could be. The HovRanger 27.5" Mountain E-Bike is a fantastic choice for checking out these new routes or locations, no matter the terrain.
 3.Advocacy and Community Outreach
Various advocacy groups are also cycling clubs. Such clubs enjoy coming together to support a bicycle-related cause, extending pathway systems, or providing feedback on safety problems and enforcement. They might also be environmentalists, animal lovers, or human rights defenders. Such bicycle groups are an excellent way to raise your advocacy game if any of this interests you. Cycling clubs also do community outreach. Joining a bike club allows you to participate in such outreach. Many clubs give money to regional organizations that construct electric bicycles and give them to underprivileged children and adults. Others purchase helmets for their used bikes or donate their time helping children with disabilities.
 4.Motivation and Lowering stress levels
Most people start as cycling rookies. A great strategy to be motivated to pedal more frequently is to join an e-bike cycling club. It can also help lower your stress levels. Riding with others can help push you harder than when riding by yourself. Being pushed hard by others helps teach you how to ride at a faster pace or climb hills better than before. With this, you could become a professional biker in no time.
You'll enjoy working with a friend when joining a cycling club. Riding with others is more fun, whether doing it for enjoyment or as part of your training for a race. And, since you're more likely to stick with a workout routine when you have friends to help motivate you, joining a club can also help you get in better shape. Not only will your group of friends keep you accountable and engaged, but they'll also offer valuable advice on how to train and ride safely. As the endorphins start flowing, you'll find that cycling becomes more than just a physical exercise—it's a social activity too!
 5.Security and other reasons.
There's safety in numbers. When cycling in a group, you're more visible and less likely to be hit by a car. You can also learn from experienced cyclists. Joining a club is a superb opportunity to learn from more experienced riders If you want to learn how to cycle or advance your cycling abilities. Some cycling clubs for bikes and e-bikes pay for liability and accident insurance through the League of American Bicyclists. This benefit ensures members have some recourse if they are hit by a car or sustain property damage. This also helps bikers where some houses, vehicles, and even health insurance policies may not offer comparable coverage.
Final thought
Learning to ride an electric bike or any other new skill can teach you valuable lessons. Most of us have to learn these lessons at some point, and cycling is a great way to learn. Joining a cycling club is a terrific way to do it. Friends, stay active, and explore new places. Plus, it's an eco-friendly way to get around, especially if you have a hovsco e-bike built to minimize carbon waste. Finally, it's just fun; You can expect to see more gains in fitness and skill after joining a cycling club due to the motivation and its other riding advantages. So join a cycling club today!
---