How Should I Choose an Electric Bike?
These days, electric bikes are relatively popular. They offer numerous health advantages in addition to being the greatest option for transportation and enjoyable rides. They promote stress relief, enhance blood circulation, and are ideal for strengthening family ties. In addition to benefiting individuals, electric bikes also benefit the environment. This tutorial will be useful if you are interested in purchasing an e-bike and are quite intrigued about them.
Making The Best Of Your Money
Because there are few possibilities and EVs have a complicated operating system, choosing the best electric two-wheeler for your needs might be challenging. This is why electric bikes are rather pricey. But you can save money when purchasing an electric bike because-
Now there's a policy of a 20% reduction in the price of e-bikes according to the UK post-Brexit e-bike tax rebate policy. The government encourages more usage of e-bikes so that more people switch to environmentally friendly modes of transport. Even the "Cycle To Work" program demands employers provide employees with tax-free electric bikes at half cost. Several other countries and states have tax benefits, so make sure you take advantage of this benefit.
Types Of Electric Bikes
Electric mountain bikes are undoubtedly excellent for traveling off-road and on trails. On the street, though, do not write them off either. These bikes are often hardtails without rear suspension.
The focus of electric cruiser bikes is on comfort and elegance. They often have high, swept-back handlebars that are swept back towards the rider and broad, comfy seats. Since the pedals are typically situated further forward, the rider can stop with both feet flat on the ground.
The category of electric road and commuting bikes is fairly broad and comprises a variety of models, including hybrids, racing, leisure, and even gravel cycles. The majority have several traits in common, such as narrower tires, a geometry that leans more forward, narrower saddles, no suspension, and a focus on lightweight design.
The minivans of the electric bicycle world are the electric cargo bikes. Electric cargo bikes are made to carry the heaviest loads feasible.
Due to their incredible portability, electric folding bikes are one of the most popular classifications. The centre of the bike and the handlebars are where most electric folding bikes have a folding point. By doing this, the bike may be folded up into a space often like a suitcase.
In my humble view, electric fat bikes are among the most enjoyable types of e-bikes. They perform well in muddy, sandy, or snowy off-road environments. Electric fat bikes can ride up and over almost any surface thanks to their huge tires, which are often 4′′ or larger.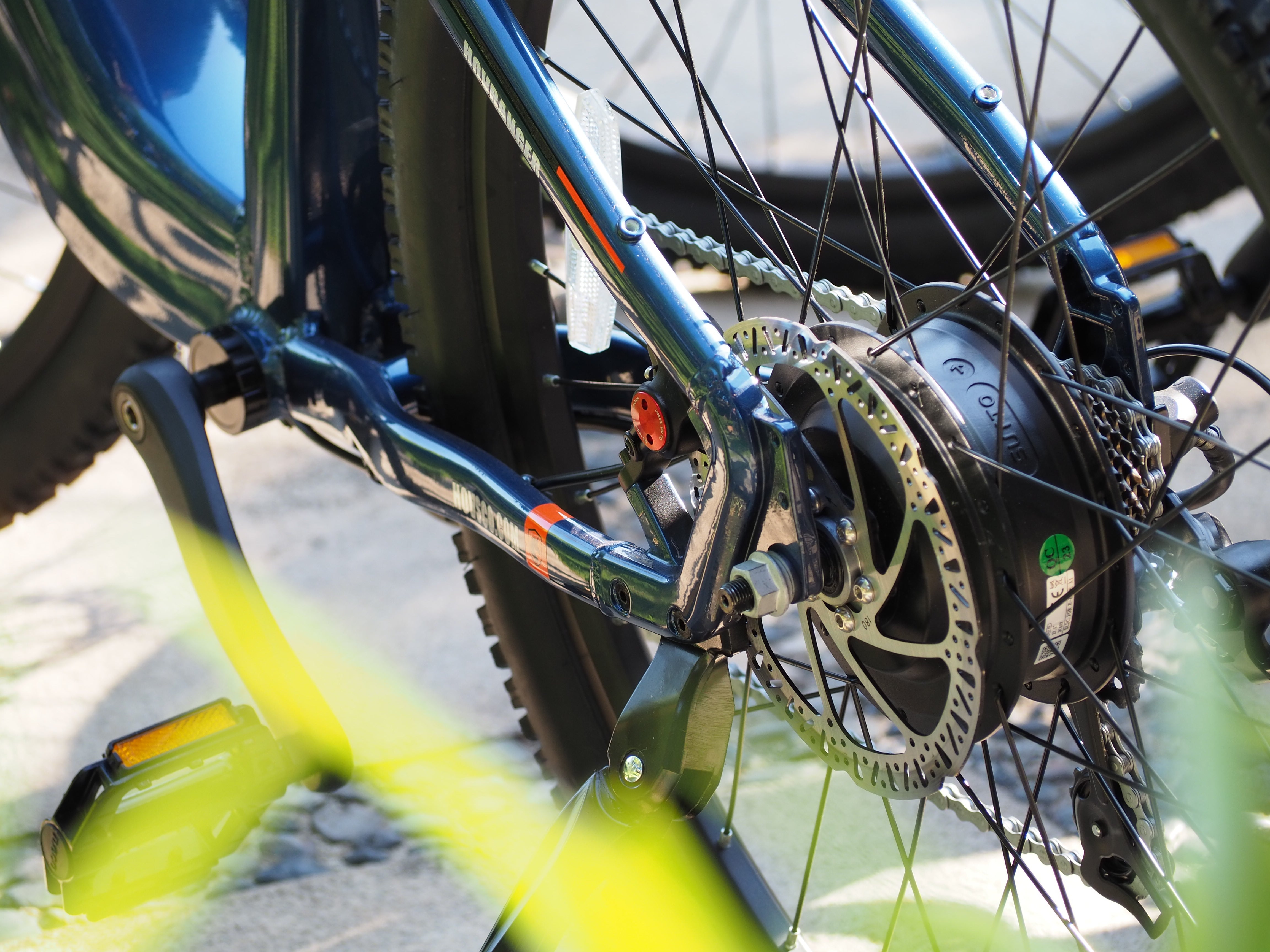 Factors To Consider Before You Buy An Electric Bike
The most important factor you need to consider is why you are buying an e-bike.  If you are buying it for carrying loads like your grocery shopping or college backpack, then you should focus on the motors and their position. If you intend to carry a person, then a cargo e-bike is a better option. When selecting a model for leisurely journeys, you should think about the battery's range and how much weight you wish to carry.
Make sure you know what your needs and requirements are. Not all models will serve your purpose, so go through the features section properly and understand what makes the model better or poorer than the others. There are a lot of bikes to choose from, a wide variety of options, and sometimes they even come with handy accessories.
While you look for your dream e-bike, make sure you check its battery because they solely run on batteries which often tend to limit their range. For lengthy commutes, low-capacity batteries are not a good option. Unless the battery has a good performance rate, don't purchase any.
Considerations regarding weight should be made based on your riding style and how you want to use your e-bike. For road riders, buying an e-bike lighter in weight is better. Your bike's performance and handling may also be affected by weight. The bike's weight will be more of a concern while you are not using it. The weight of a bike can be difficult to lift up flights of stairs, onto and off crowded trains, or even onto a car rack.
The motor will significantly impact the weight, range, and performance of your ebike; selecting the best motor type is perhaps the most crucial choice you will make. Hub-drive and mid-drive are the two subcategories of motors. Front, rear, or both wheels can contain hub motors that accelerate the wheel to move you forward. The frame in between the pedals is designed with mid-drive motors, and their power is increased to increase the force of your pedal stroke. It is a little but significant distinction.
If you intend to ride up many hills and/or pull hefty loads, torque is a specification to look for. The stated maximum for an e-bike may range from 40 N m to 80 N m in newton meters. Your actual riding torque will alter as you adjust the pedal-assist levels.
Purchase From A Trustworthy Company
If you are seeking to get a new bike, it can be simple to become overwhelmed by the variety of options you have. There may be eye-catchy deals available but always make sure you check everything before buying. Don't get caught up in sugar-coated deals. Purchase from a legitimate source instead of buying from random websites. Visit the website of the company to see if there are any reviews or testimonials.  Make sure you are knowledgeable about how and where you spend your money.
Let's Wrap It Up
Due to their inexperience with riding so quickly and with such comfort, novice ebike riders frequently fall and suffer injuries. Especially for older cyclists or people who have not ridden a bike in a long time. If you are new to this, buy a helmet and start out slowly.
---