Take a romantic spring ride with your lover
Spring is the perfect season to treat your special someone and show them how much you love and appreciate them. Why not surprise your partner this year with a unique romantic event, a bike ride made just for two? It's time to unplug from technology, spend quality time together now that travel restrictions are easing up in some places, and make lasting memories with your loving companion as you experience an intimate spring like no other. So what better way to enjoy spring than by going on a memorable bike tour along beautiful trails or taking winding roads through the breathtakingly stunning countryside?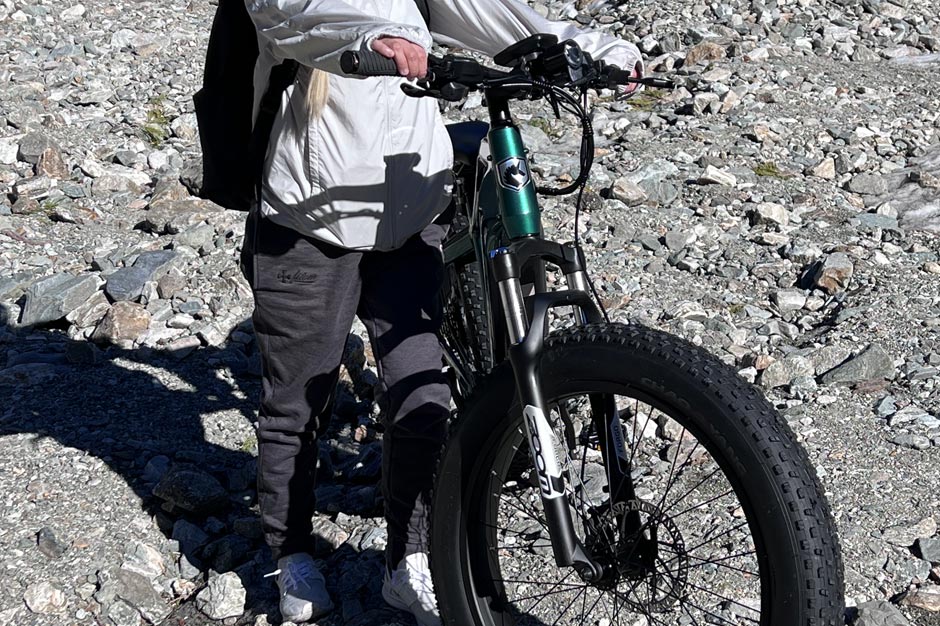 Plan A Scenic Route For You Ride Together:
Choose a charming location you and your partner can explore from the comfort of your saddle. Whether it's a meandering cycling route through a park or along cobbled streets in an old town, make sure to plan a route that allows for plenty of rest stops for snacks and admire the view. If you don't have access to trails or bike paths, take some time out to find the most picturesque winding roads instead!
Stop at a romantic spot along the way for lunch or dinner:
No bike ride is complete without a delicious meal! Pick out a spot for lunch or dinner during your cycling tour to make the most of your spring. Find an intimate cafe or restaurant with a scenic view to treat your loved one to a romantic meal. You could also pack snacks and beverages and find somewhere special to enjoy a romantic picnic lunch.
Take pictures of each other in front of beautiful landscapes:
Capture your love story through the lens and take pictures at various points along the journey. Stop in front of a stunning landscape or capture a moment when you're both laughing or cycling side by side. These will be memories that you can look back on years down the road.
Sing along to love songs on the radio:
Bring a portable radio or speaker if you're going on a cycling tour. Listening to music is the perfect way to keep the mood light and upbeat during your journey. Play some of your partner's favourite love songs, and don't forget to belt out the lyrics together! You can also use a phone app to play your personalized playlist.
Hold hands while you ride:
No matter how long or short, the ride is, spend some time holding hands while you enjoy the ride. This simple gesture will make your spring even more special and show your partner that you truly care about them. You can also take breaks to appreciate the view, hug each other or exchange a few kisses.
Tell each other stories about your first dates:
As you explore the countryside or drive along cobbled streets, reminisce about your first date and all the feelings it brought back. Talk about what made that moment special for both of you and laugh together at all the funny moments. Sharing stories is a great way to connect with each other on a deeper level and make your Valentine's Day even more romantic.
At the end of your ride, give each other a gift:
Treat your partner with something special, so they'll always remember this special day. From flowers and chocolates to jewelry and memorabilia, pick out something meaningful you know your loved one will appreciate. The gift doesn't have to be expensive, just something that expresses your love and appreciation for each other.
Why Does A Bike Ride Make The Perfect Spring?
Bicycles make a wonderful spring gift! They symbolize a sense of adventure and romance, and cycling can also be a great way to spend quality time together. Exercising with your significant other is one way to show them you care it encourages good health and bond building. Bike rides can even be made into meaningful traditions that you can look forward to each year. You can take your partner on his or her dream ride while admiring nature's beauty or embark on an unforgettable journey to explore a historic cityscape with charm. Gift your loved one with a couple of bikes and start planning your spring date: an experience you'll both never forget!
How Many Miles Should You Cycle On Spring Day?
The distance of a bike ride completely depends on the type of experience you're looking for. If you want to make it a leisurely and romantic outing, then aim for around 10-15 miles. This allows plenty of time for stops along the way to take pictures, get snacks, or have a picnic lunch. If you're in for an adventure, then aim for 20-30 miles or more, depending on your skill level and the terrain. Whichever distance you decide to go, make sure it's something both of you are comfortable with so that you can enjoy the ride without feeling too tired afterwards.
Conclusion
No matter how you decide to spend spring with your lover, taking a bike ride together is the perfect way to enjoy quality time and create lasting memories with your special someone. So unplug from technology, put on your helmets, and get ready for an unforgettable adventure! Don't forget to plan your route, take pictures, and share moments that will bring you closer together. Enjoy beautiful spring with your lover!
---