When Temperatures in America Are Soaring, Where Can You Ride an Electric Bike?
Finding the best cities to ride an e-bike in summer is a top consideration for all riders who love to ride when a heat wave sweeps across the US.
In this article, Hovsco will discuss the most refreshing places to ride an e-bike in the US, from the beaches of California to Michigan.
Best Cities To Ride Your Hovsco E-Bikes This Summer
Electric bikes are the perfect gadget for having fun family days as they are legal in most states without a license. The best summer ride places include your neighborhood, bike trails, city riding, and beaches.
Some cities are more suitable to ride in because of the scenery and reliable trails. If you are exploring some of the best cities for e-bike riding, consider the following:
1) California
California is the perfect place for e-bike riding this summer, with miles of coastline and sunny weather. Riders from Los Angeles to San Diego will find plenty to explore on their electric bike. The weather is usually lovely, the scenery is beautiful, and plenty of places to go. Many types of rides are available, from challenging mountain routes to leisurely rides along the beach. Whether a casual rider or a serious cyclist, California is a great place to ride. 
2) Colorado
If you are looking for a most difficult ride, head to the Rocky Mountains in Colorado, which is a great place to ride. There are countless trails to choose from, and riders can find the one that best suits their skill level or interest. The state's open spaces and varied landscape offer riders of all levels the opportunity to explore the beauty of the Rocky Mountains in Colorado. Colorado has something for everyone, whether looking for a challenging journey or a leisurely cruise.
3) Florida
Florida is a summer-friendly state for e-biking. Its hot weather and flat landscape make it perfect for those starting and the many scenic routes along the Gulf Coast. There are many trails, motorcycle clubs, and events to explore, meet other riders, and make new friends.
4) Hawaii
Hawaii is a cyclist's paradise with attractive beaches and dense vegetation. The breathtaking island of Hawaii is one of the most popular tourist destinations in the world. The island provides an ideal setting for another activity: horseback riding. Hawaii's mild climate and varied landscape make it an ideal location for electric bike cycling, whether mountain biking up the mountain or a leisurely walk on horseback. There are many stables and riding schools on the island, and it is easy to find a suitable place for horseback riding.
5) Michigan
Michigan offers plenty of places to explore, from Lake Michigan's shores to the Upper Peninsula's forests. Michigan is an excellent place for horseback riding. Its beautiful scenery and scenic trails make it the perfect place to go out and explore by e-bike. This is a relatively flat route, and you can end up at the Sleeping Bear Lake Michigan Overlook just in time for sunset.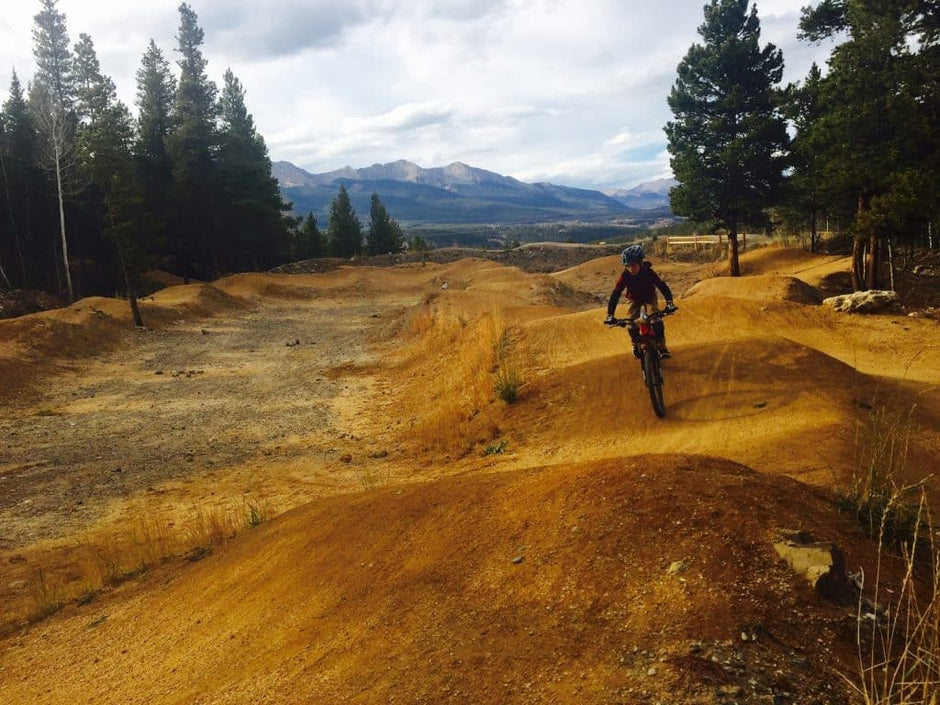 Whether you are looking for climbs over magnificent mountaintops or a leisurely Sunday cruise, breathtaking rides await in every state. Get on your hovsco e-bike, and discover new ones with the following tips:
Check your tires early and often.
Riding safely and defensively
Be prepared by packing the essentials.
Start slow
Picking the right e-bike
Heat protection accessories
Stop along the route to cool down in the shade and drink cold water to avoid extreme heat. You can make your hot days cycling quite enjoyable, but a hot day can also be a terrible experience. It is good not to ride on the hottest summer days, so inspect the weather forecast to know about heat. Plan your rides early when the heat is bearable or late in the afternoon. If you choose the latter, ensure your e-bike is equipped with bright lights to ride in the darkness, it is relaxing to see dawns and sunsets after a ride with your e-bike.
Conclusion
The summer season is the best time to ride your electric bike. Follow the tips in this article, and you'll have unforgettable experiences this summer. For tips about safe riding with an e-bike, subscribe to the Hovsco newsletter.
Hovsco designs manufactures, and distributes the best electric bicycles, premium bicycle parts, and accessories for sale in the US, leading the industry with superior manufacturing and quality. Designed for reliable, compelling short and long-distance travel, the Hovsco will give the rider the power to traverse any landscape - forest, mountain, or the urban jungle.
Enjoy Safe Rides This Summer With The Hovsco E-Bike.
No matter what type of electric bike you ride, follow these tips to have fun and ride safer this summer season.
It is more important to do our part to ensure that we are all responsible riders. As the electric bike community grows, many people experience the fun electric bikes offer.
If you still have any confusion or question, let us know in the comment section, and we will be happy to help you.
Happy e-bike riding in Summer with Hovsco!
---